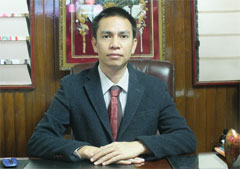 Founder Mr.Zaw Min Khaing is a down to earth person who came from multi culture working sturcture background. Was born in Ayeyarwaddy Division (Situated in middle Myanmar) and broad up in Yangon (old capital of Myanmar).
His very first business called, Myanma Traditional Mfg Co.,Ltd which does export and import services, it originally started as Shwe Pathein Handicraft shop (famous known for main manufacturer and whole seller of Myanma traditional umbrellas).
In 2010, his passion and enthusiasm lead him to form Life Umbrella Travel Tours Co.,Ltd as a new challenge.Company mission is to provide customers with the best value, high quality travel related services.From the beginning, the company provides the best service to our individual customer as well as other travel agents customers and from that the company gains the significant image and unique success. The company is being well handled and moving forward with the high level mission in long term. Therefore, in the near future, Mr.Zaw Min Khaing believes that Life Umbrella Travel Tours Co., Ltd will be standing with the significant prospect in Tourism Industry.
We guaranteeto our customerabout services
The country in the South East Asia with nature unspoilt.
The only country in South East Asia snowcapped mountain in the north.
The country endowed with exquisitively attractive natural beaches, archipelagos and underwater coral reefs people have yet to set foot on.
The country inviting those who have an unquenchable thirst for observing natural environment, studying a wide range of orchids, wild flowers and butterflies and those who are devoted to scuba diving.